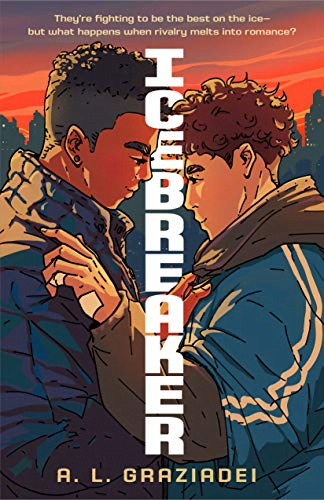 Let's cut to the chase. Icebreaker by A. L. Graziadei is just cuteness overload! Literally, think of how cute a dozen puppies are – and double it!
This rivals-to-lovers new-adult story about centers around two young hockey players who hate each other. They both want the top spot for their starting season in the big leagues and they'll stop at nothing to get it.
The only thing in their way? Each other.
I'm such a slow reader because I've got so much else going on in my life, but I grabbed a couple pages of this as often as I could.
The slow-burn romance between Mickey and Jaysen is to die for.
My only gripes is that at one point early on, it felt like the author was trying to throw in every single teen-speak slang word they could find. And that ending (no spoilers)… I know it shouldn't bug me but it does.
So for that it gets 4.5 stars. A definite must read for queer fiction readers.
⭐⭐⭐⭐.5
4.5 stars